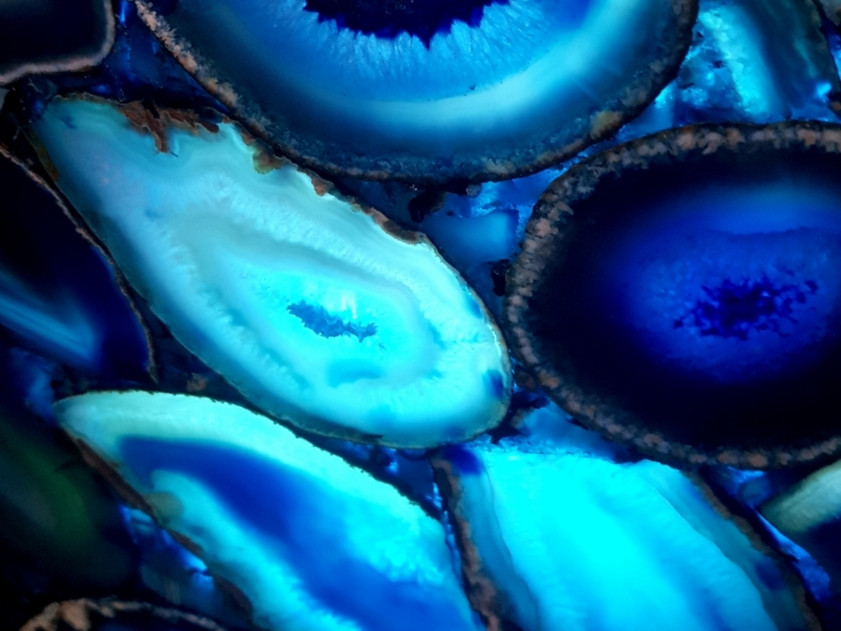 Brazilian Blue Agate Stone Slab
Brazilian Blue Agate Marble Slabs showcase varying shades of blue, ranging from light sky blue to deep navy blue. Agate typically exhibits a translucent to opaque appearance with unique banding or concentric patterns. The blue hues in the agate create a calming and soothing visual effect.
Brazilian Blue Agate Stone Slabs can be used for various decorative purposes, such as countertops, tabletops, wall panels, and other surface coverings. The captivating blue tones and distinct patterns of the agate add a touch of elegance and uniqueness to any space, enhancing both modern and traditional design styles.